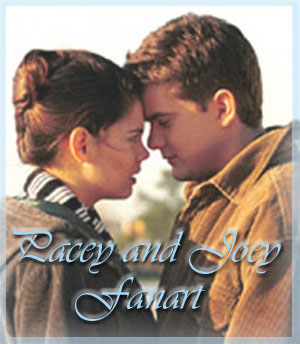 All fanart is in alphabetical order according to the artist's name. If you would like to submit a P/J fanart you did, just e-mail me, and I will gladly post it on my site (pending my approval, of course).





Check out AlwaysTheVillain's site.

NEW

NEW

NEW




More of my fanart here.

Wallpaper
Dawson's Creek FanArt





Check out KTGirl's site: Dawson's Creek Absolute Madness Page.

More of KTGirl's fanart here.






More of NorthBeach's fanart here.





Check out her site: SilverAngel's Site.

More of SilverAngel's fanart here.





Check out sparkle eyez's fanart album.

More of sparkle_eyez's fanart here.